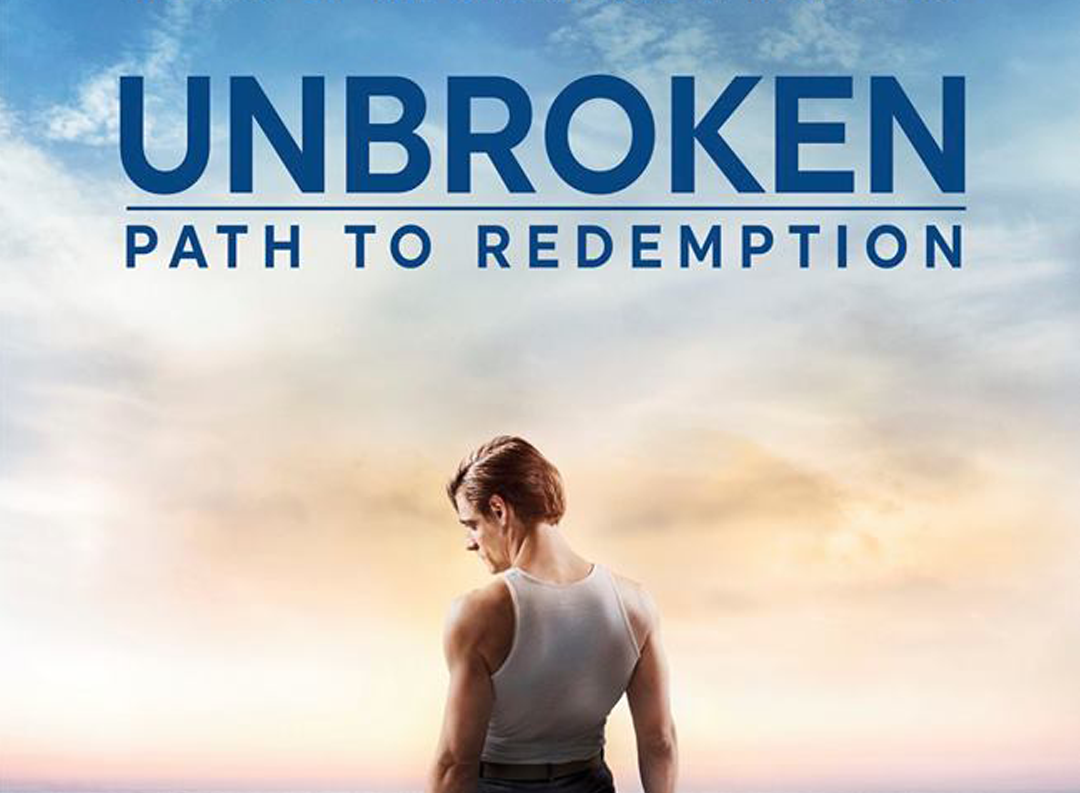 Film Review by Kam Williams
World War II POW Returns to U.S. With PTSD in Faith-Based Sequel
Unbroken (2014) was a tale of survival chronicling the ordeal of Olympian/Air Force bombardier Louis Zamperini in a Japanese POW camp during World War II. Directed by Angelina Jolie, the hit biopic was adapted to the screen by the Coen brothers, from Laura Hillenbrand's (Seabiscuit) best seller of the same name.
Unbroken: Path to Redemption is also based on Hillenbrand's book, but doesn't have a creative team with as impressive a pedigree. The cast has been totally overhauled, too, with Samuel Hunt now starring as Louie.
Unbroken 2 picks up where the first film left off. The original closed with a liberated Louie's kissing the ground upon landing back in the states, implying a pat, happily ever after ending.
Yes, he does meet and marry the girl of his dreams, Cynthia Applewhite (Merritt Patterson).
The two settle in California and start a family. However, Louie remains haunted by flashbacks to his torture at the hands of Corporal Mutsuhiro "The Bird" Watanabe (David Sakurai), a sadistic guard at Sugamo prison.
Despite being celebrated as a war hero, Louie's suffering from Post-Traumatic Stress Disorder prevents him from being a good husband and provider. He becomes an angry, abusive alcoholic before a desperate Cynthia drags him to a Billy Graham (played by his grandson, Reverend Will Graham) Christian revival being staged in a tent.
The charismatic Baptist preacher's plea to "Just reach out and take the hand of Jesus, and every problem will be washed away," resonates with Louie. When the sinner sinks to his knees, you know salvation can't be far behind.
Need proof of the miracle? Stick around for the closing credits' highlight reel of the two subsequently sharing the stage on the evangelical circuit.
Rated
PG-13 for mature themes and disturbing images
Production Studio: Universal 1440 Entertainment / Matt Baer Films
Studio: Pure Flix Entertainment
To see a trailer for Unbroken: Path to Redemption, visit:
https://www.youtube.com/watch?v=zBj6-XXbf0E